CGA NEWS
GIS Institute Winter 2019 - Call for Applications Twice a year in January and June, the CGA offers a two-week intensive training course in geographic information systems (GIS). The program is designed for Harvard graduate students, post-doctoral fellows, faculty and other researchers who want to learn spatial analysis and apply GIS methods in their research. The application deadline for the Winter 2019 Institute is Friday, October 26 (Late applications can join the waitlist). More information. | Apply to the Institute.
New Software Versions for Harvard Affiliates The CGA has recently received upgrades to several geospatial software and data packages, available to Harvard affiliates. For more information and to download the software, click the links below.
• Global Mapper v20
• CityEngine 2018.1
• ENVI 5.5.1 + IDL 8.7.1
• Esri Business Analyst 2018 US Data
ABCD-GIS / Geography Colloquium Presentation October 18th Dr. Kelly O'Neill will present The Surprising Spatial History of the Russian Forest: An Experiment in the Art of Telling Map Stories. View the talk location, abstract, and speaker bio.
Esri Workshop Videos Esri posted a subset of its 2018 User Conference and Developer Summit technical workshop video recordings and slides on YouTube. The complete archive is available through Harvard's license. Access the videos.
The Lay of the Land "Mapmaking is showing that geography may rival genetics as an indicator of human health." An article in Harvard Medicine Magazine by Jake Miller, featuring Harvard geospatial researchers including the CGA's Jeff BlossomRead the article.
HARVARD GIS COMMUNITY NEWS
Follow the Map: Reflecting on 200 Years of the Harvard Map Collection This Symposium will reflect on the past and future of cartographic collections. Hosted by the Harvard Map Collection, it will be held October 25 and 26. Everyone from map lovers to newcomers interested in how maps might help their research are invited. Read More about the Symposium. More on the Follow the Map exhibit currently on display.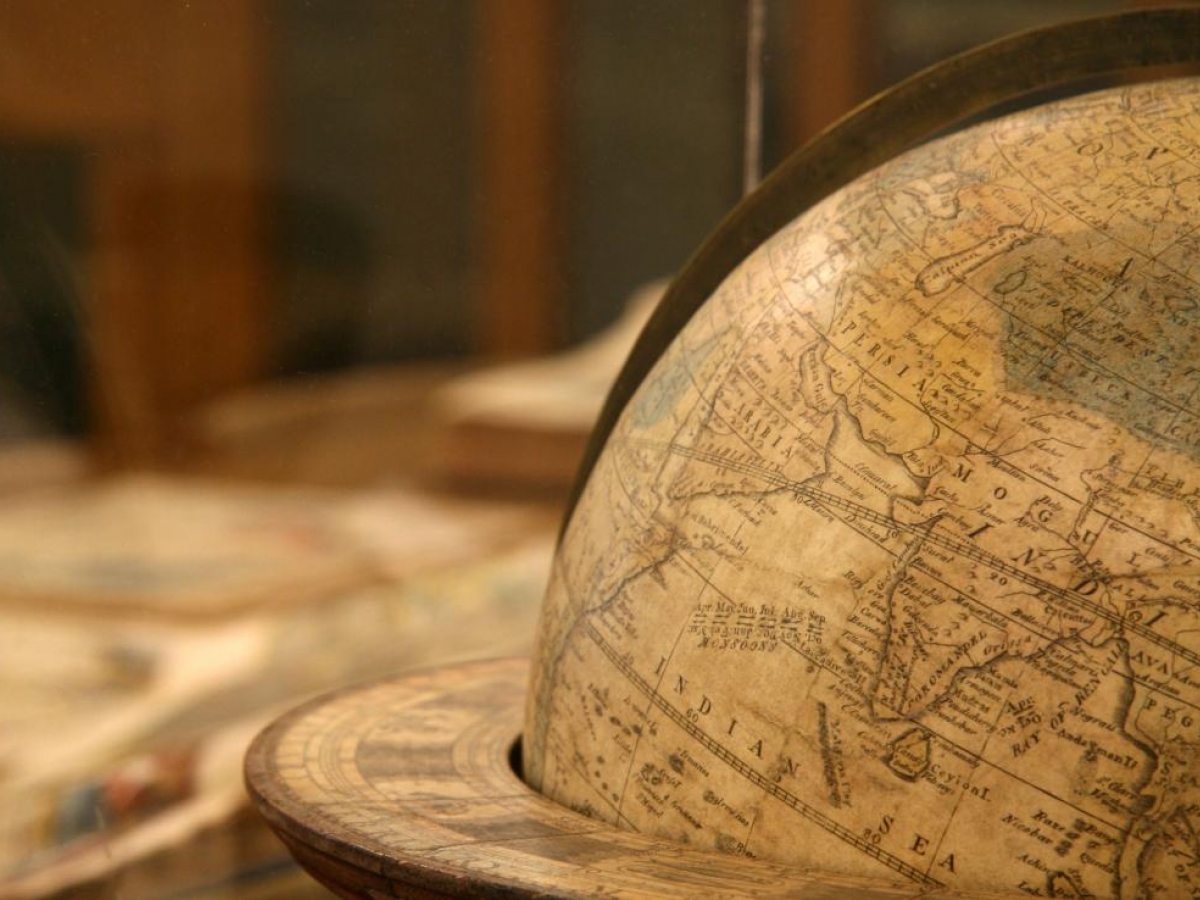 Reviving the American Dream, One Neighborhood at a Time This Harvard Gazette article features the work of economists Raj Chetty, Nathaniel Hendren, and John Friedman and their research that applies big-data tools to massive economic, geographic, and demographic data sets.

CONFERENCES, CALLS, AND JOBS
Call for submissions: 2019 Undergraduate Geospatial Technology Skills Competition - Students are invited to submit a poster that not only highlights their use of geospatial technology, but also demonstrates their communication and presentation skills. Read more
Call for submissions: An Open GIScience Challenge - Special Issue of International Journal of Geographical Information Science (IJGIS) This special issue aims to promote Open GIScience with reproducibility and transparency of scientific work. With increasing availability of geospatial portals and depositories, GIScience is ripe for sharing data and codes to improve the reliability and credibility of published scientific work. As a step forward, IJGIS calls for submissions to facilitate action toward Open GIScience. Read more and submit a manuscript.
Call for applications: Winter Data Science Fellowship This is an intensive 8 week fellowship that prepares masters students, PhDs, and postdocs in STEM and social science fields seeking industry careers as data scientists. Read more and apply.
Call for position papers: Strategic Plan and Governance of GSI Workshop The Geospatial Software Institute (GSI) aims to engage diverse geospatial science and application communities for planning a long-term geospatial software hub of excellence to serve the broader communities. This workshop will focus on the strategic plan and governance of GSI to serve the broad and diverse geospatial communities. Submission deadline for papers is October 31, 2018. Read more and apply.
The CGA Newsletter is published monthly. Editor of this issue: Jeff Blossom.
CGA Home Page . Contact us . Follow us on Twitter
This newsletter passes on news items and information about new web maps or uses of GIS that come to the CGA's attention from various sources. These are provided for informational purposes only. The CGA does not endorse these items and makes no representations about their accuracy, completeness or quality. © Present & Fellows Harvard University. All Rights Reserved.